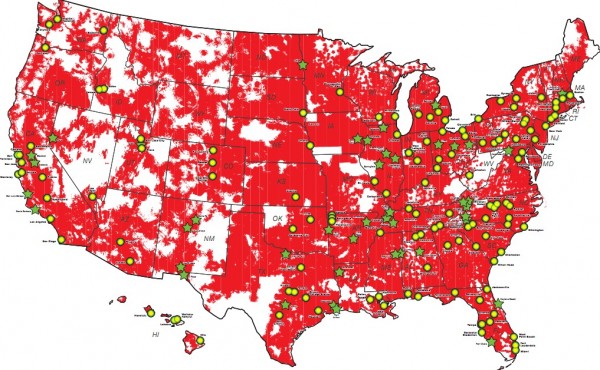 The title says it all. If you have a Verizon 4G LTE phone, you likely do not have service right now (Is this the 3rd outage this year? ). Well, you may have 3G, but you sure as hell aren't going to be crushing downloads or streaming movies for a bit. We have heard from a number of readers who have spoken with VZW support reps and the word isn't all that positive. No word yet on when this will return. Calling support though, isn't going to get you anywhere. This is one of those that you will have to sit back and wait out.
Keep it here as we will update it as we hear anything. Also, if you network comes back on, be sure to drop us a comment.
Update 9:00PM:  It appears to be back up and running.
Update 11:11PM:  According to our Twitter timeline and the comments, it's not up everywhere. Sorry folks, this one is going to be hard to track. I would suggest just continuing to hang out in the comments to see if your area comes back up.
Cheers Mike, J, R and T!