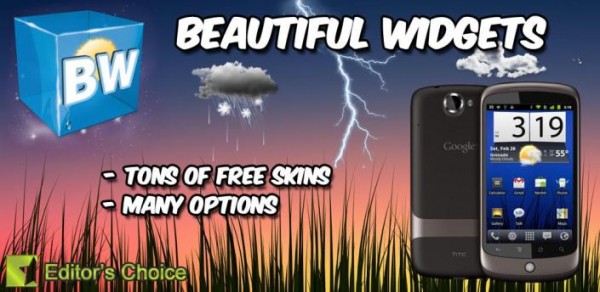 There used to be this running joke around when it came to Beautiful Widgets, that I'm sure some of you long-time readers will probably remember.  Back when this site and Android for the most part, were just starting to explode, we used to get comments on every post asking, "What's that clock widget!"  We ended up writing a post about it so that it could be referenced by readers and us every time someone asked.  Boy have we come a long way since then.
Anyways, we thought we should point out that this iconic Android application is free for the time being from GetJar.  Normally priced at around $2.99, this app gives you plenty of options to spice up your phone from time to time.
Cheers @0mie!
______________________
Some of our best videos.