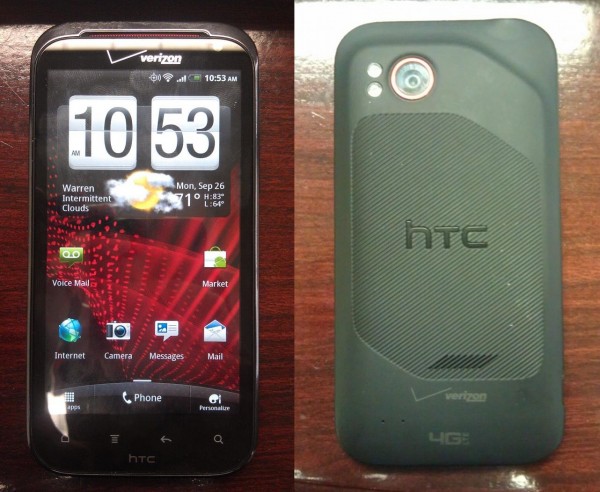 Is there a better way to confirm the specs of the HTC Vigor (Rezound?)than by looking at its About screen?  Probably not, so let's do that now.  In a new series of pictures that popped up this morning, we not only get the most current shots of the outside of the device, but under "Hardware Information" we get confirmation on all of the specs our sources told us back in early August.  We have a 1.5GHz dual-core processor, Android 2.3.4, 2MP front camera, Sense 3.5, 8MP rear camera, 4G LTE, and that stunning 4.3″ HD 720p display.
How hot is this phone?  Here's to hoping the battery life is the real deal.
Gallery after the break.  Profile shots included.    
Via:  Team BAMF
Cheers David!