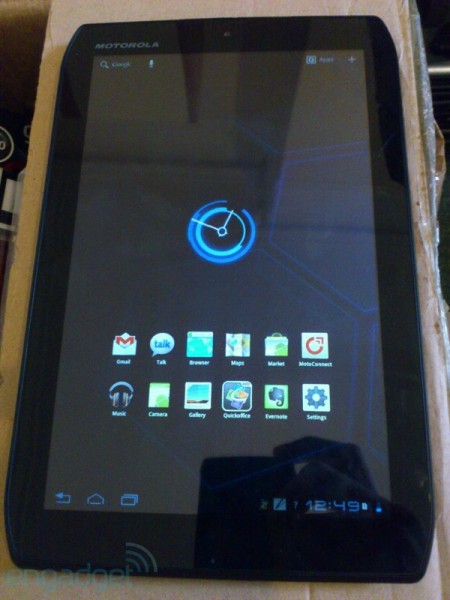 Talk about a weekend of huge leaks.  First, we released the first ever pictures of the Motorola XOOM 2 followed by news that the HTC Vigor is looking like it will end up as the Rezound at launch.  Then press images or renders of the DROID RAZR appeared with a potentially smaller XOOM 2 called the "Media Edition" just behind it.
Both Engadget and This is my next received word on this new smaller XOOM 2 which could have an 8.2″ HD IPS display with anti-glare coating.  As you can see from the photos, this is more of a portrait-style tablet that may end up as more of a reader than a powerhouse like the full-sized XOOM 2.  It is also being reported that this device will have an IR blaster and weigh less than a pound.  
Via:  Engadget, This is my next
______________________
Some of our best videos.