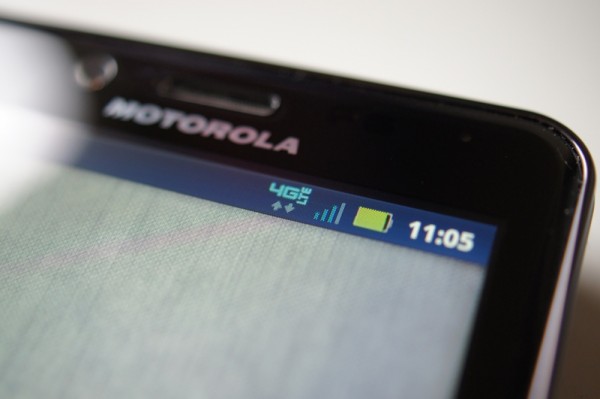 As many are aware of after reading my 2-day mini-review of the DROID Bionic, I was not having the most enjoyable of experiences.  Out of the two devices that I had, one in particular was experiencing a number of issues that all seemed to stem from a consistent radio switching/turning off problem.  With the device constantly toggling between 4G to 3G to no signal at all, it was killing my battery in under 6 hours, was forcing me to hammer on Airplane mode to try and revive its signal, and overall, was making me dislike the phone more and more each day.
However, after reading through comments of that initial post and continuing to hear Tato running into none of my issues with his, I realized that this was not happening to the majority of you and that it for the most part, seemed to be a rare case.  It is still happening to a group of you though.  While it may not be incredibly widespread, we have heard from enough readers in the past two days to make a quick mention of it and also to remind you that you should seek a replacement phone.
Again, this issue does not appear to be happening in mass numbers and may not even be on Verizon's radar, but we still wanted to point it out as we have heard from more than a handful of readers experiencing the issue – including ourselves.
*Note – Since swapping out the bad Bionic for a new one, I have not run into a single problem.
Cheers Tyler, Chris and everyone else!