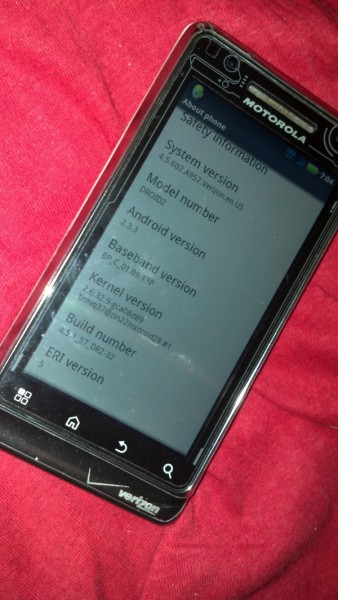 And just as we reported last Thursday, the DROID2 R2-D2 Gingerbread update is ready and appears to be rolling out to users right now.  A handful of readers reached out to us this morning to let us know that they received notification on their device to jump to 2.3 (blur version 4.5.602).  Doesn't appear to be any new Star Wars goodies included, but truthfully, we are just surprised and excited to see it even receive this 137MB update.  
(Click image to see full version)
Cheers @bousquetball, @AUChief, @nickronkin, Kevin and Mickey!