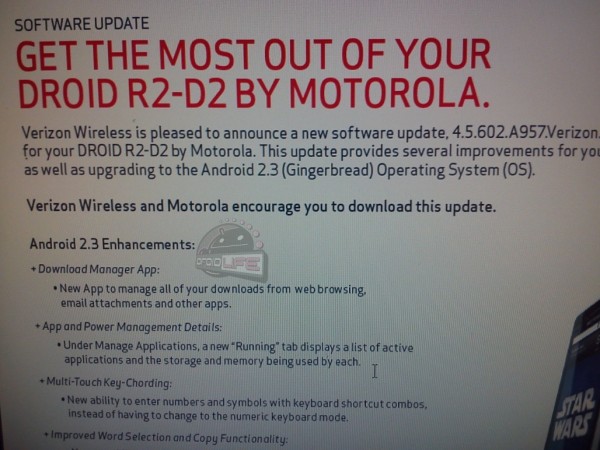 What, you thought the R2-D2 version of the DROID2 would be left out of the Gingerbread fun?  OK, I'll admit that I did too, but apparently we were wrong.  The 2.3 update appears to be ready (a support page usually indicates that) and could start rolling out within the next couple of weeks.  Not sure if there will be a soak test or not.  Too our R2 owners, be sure to let us know if you see anything after going to:
Settings>About phone>System updates
Cheers ___!
______________________
Some of our best videos.