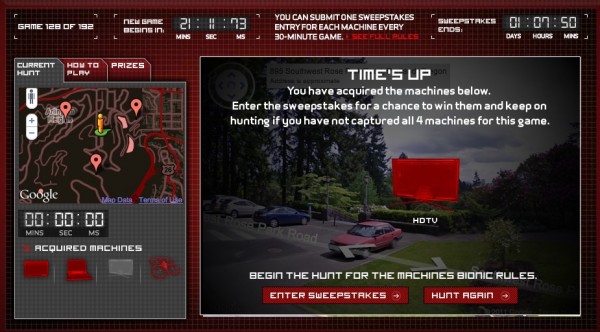 If you are stuck all day at work and unable to participate in the DROID Bionic scavenger hunt that ends in about 31 hours, then you may want to check out this semi-secret site.  It's the scavenger hunt, only you don't have to leave home to participate or download that silly augmented reality app.  All you have to do is wait for the next game to begin, click "Hunt" and start cruising around on Google Maps.
Navigating around the map is by no means easy, but it will certainly save you some gas and some app memory on that OG DROID.
Play here.
Cheers to everyone who sent this in!