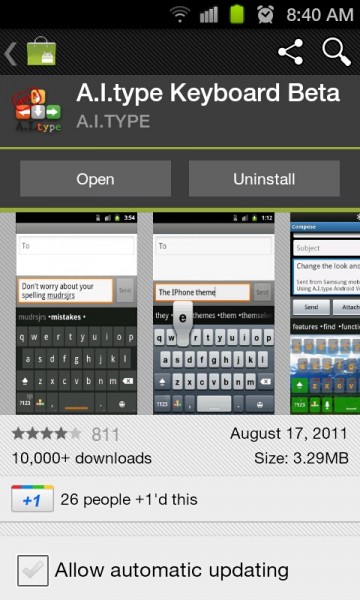 A new version of the Android Market has unexpectedly started rolling out to handsets this morning as version 3.1.3.  The update includes a couple of nifty new features to add to this already snazzy new store – most notably is the +1 button in app pages and the ability to set a PIN to prevent unwanted purchases of apps on your phone.  A nice feature for those of you out there with little ones who like to grab ahold of your phone and frantically hammer on buttons.
Download:  com.android.vending.3.1.3.apk
To install, simply download the file from above.  When it finishes, tap on it from the notifications bar, tap "Install", allow it to replace your current market.  Enjoy!
Cheers to Mike and everyone who sent this in!