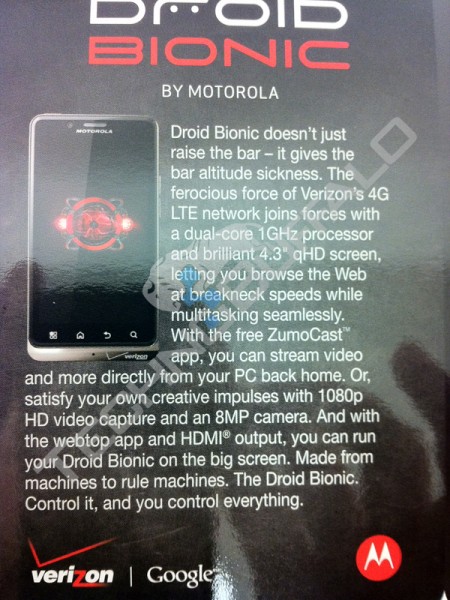 The set of specs that we saw leak for the DROID Bionic through Motorola's developer site a few weeks back are looking spot on.  There were some questions around whether or not they were final or simply pieced together from other devices, but after seeing this leaked Tips and Tricks guide for it, I'd say those questions have been answered.
The Bionic will have a 4.3″ qHD screen, 1GHz dual-core processor (more than likely OMAP), 1GB DDR2 RAM, 8MP rear cam, front camera (likely VGA), 16GB internal storage, 16GB microSD pre-installed, web top capabilities, HDMI mirroring, and 4G LTE.
Thoughts on confirmed specs after seeing the DROID HD this morning?  
Via:  TechnoBuffalo
Cheers Gary!