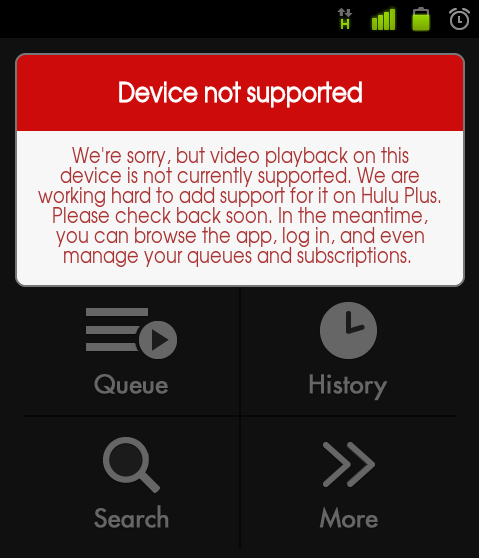 We just received a friendly tweet from a reader, tipping us that the Hulu Plus application was not showing that annoying red popup which usually states that their device is not supported. Having a Nexus S on CM7, which is always rejected by the Hulu Plus app, I have never been able to play Hulu Plus videos from the application. I immediately opened Hulu Plus, and sure enough, no red popup.
Anyone else that has been left in the cold by Hulu, we implore you to go check the app out, and let us know if you get the same results. If Hulu has decided to somehow turn off device checks, then maybe they are finally starting to see things our way. The open way.
Cheers Chad917!
______________________
Some of our best videos.