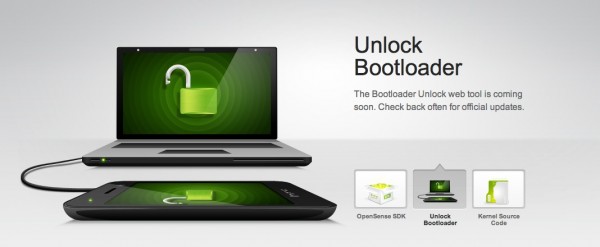 HTC announced this morning that their site HTCDev.com will be the future home of their bootloader unlocking web tool.  When the first updates start rolling out to phones later this month that will give users the option to unlock their phones, this will be the site to check on for all additional details.   Remember though, that the only phones currently in the plans to allow bootloader unlocking are the EVO 3D and Sensation 4G – nothing from Verizon.  So in order to unlock your Incredible 2 or Thunderbolt, you'll have to do it the hard, manual, and non-OEM approved way.
There is a small chance that they could add in older, locked devices, but we would doubt that it'll happen to any of Big Red's previous offerings.  If you love HTC combined with VZW, you'll have to look forward and hope that the Vigor gets this same unlocking love.
Via:  Twitter
______________________
Some of our best videos.