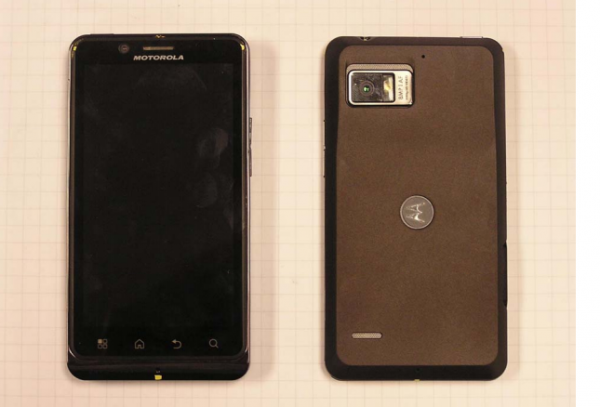 Hot off the press this morning, is the newly released FCC documents containing all of the information concerning the Motorola DROID Bionic. As everyone knows, we have been following this device since the beginning, and it's almost a relief to know that the wait is almost over. We know there was plenty of broken hearts at the first announcement of a delay for this device, but it should be worth it.
Luckily, the device has not changed at all since last week when we first leaked a handful of images of the Bionic at a testing facility. Most speculated information regarding the phone has now been confirmed, thanks to these docs. We were definitely hoping for a 4.5″ display, but since these docs have surfaced, it has been confirmed that the Bionic will have a 4.3″ qHD display. 
Maybe the biggest question surrounding the Bionic, was the actual release date. All fingers are now pointing to September 8th, as shown in Verizon's Road Map, so let's mark our calendars (with pencils if that makes you more comfortable). All of the user manuals, inside and out pics, plus all of the tech talk you could hope for regarding the Bionic is over at the FCC page. You can't tell us this doesn't get you mildly excited for the Bionic's release. Who here is still picking one up?
Cheers everyone who sent this in!