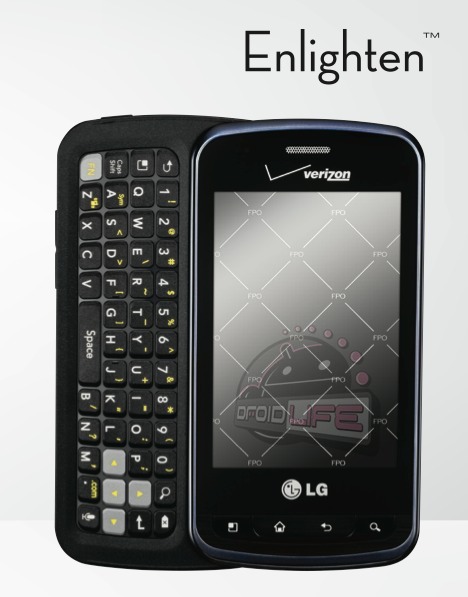 Remember that LG Enlighten post from a couple of hours ago? Looks like one of our readers knows everything there is to know about it, including having an entire internal PDF spec sheet on the device. You can look at this phone, one of two ways basically: it's a 800MHz Gingerbread rocking lag beast, or a device which will be launched August 25th (supposedly) to indirect Verizon stores, and not be heard from again. Hello, new Ally?
Wasn't there a 1GHz requirement for Gingerbread anyways? It's still a nice little phone running GB, and you never know, people love sliders. Look over the specs, see what you think and let us know in the comments section below. Quick note to Thunderbolt owners, feel free to be frustrated since we still unfortunately have no word on a Gingerbread update.
Cheers ___!
______________________
Some of our best videos.