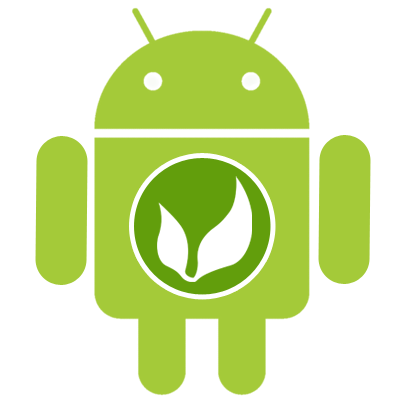 OpenFeint is basically a pimp of Android games. Not only are they helping pump out great games, they are beginning the roll-out of their social network which stretches over all of their 700+ titles. Android users can feel free to be snobby a bit, since iOS won't have this feature till Fall. Feel special?
Feint has released 230 games to the Android Market in the past two months. After searching OpenFeint on the Market, I was literally scrolling down for 10 minutes looking through game after game. I don't think we'll need submissions for a game review for at least two months.
Whether you use OpenFeint's features or not, you surely have one of their games on your device. Fruit Ninja, The Moron Test, Guerrilla Bob, and Jet Car Stunts? Come on, these games are classics. Has anyone started to use their new social network? If you have, find us on there and challenge us. 
OpenFeint Games Dominate Top Android Charts as Network Adds 230 New Games in 2 Months

Begins rolling out new free-to-play social networking features to entire Android game catalog
BURLINGAME, Calif. – August 04, 2011 – OpenFeint, the world's largest mobile social gaming network with 107 million users, continues to rapidly grow on Android. Today it's announcing that it has added 230 games in just over two months and now counts 24 of the top 100 paid and free games on Android.

"Game developers want to join the social gaming network that reaches the most global users," said Eros Resmini, senior vice president of marketing at OpenFeint. "As OpenFeint games have taken over the top Android charts, our developers are also benefitting from additional distribution channels we've launched with AT&T in the U.S. and The9 in China."

Additionally, OpenFeint announced that it has started rolling out the first elements of its next generation social network on Android. Designed to help grow user engagement, new player profiles complete with status updates and player message walls are now live in all 700 games. iOS games will see new features this Fall.

"Free-to-play games require an engaged social graph to succeed. With new features like these going live every couple of weeks, OpenFeint is rapidly activating our user base for game developers," said Ethan Fassett, SVP of product at OpenFeint.

Top ranked OpenFeint games on Android include:

Fruit Ninja, Halfbrick Studios
Fruit Ninja THD, Halfbrick Studios
StarDunk, Godzilab Inc.
Gun Bros, Glu Mobile
Contract Killer, Glu Mobile
Big Time Gangsta, Glu Mobile
Bug Village, Glu Mobile
The Moron Test, DistinctDev, Inc.
Guerrilla Bob, Angry Mob Games
Speedx 3D Full & Free, HyperBees Ltd.
Speedx 3D, HyperBees Ltd.
Brain Cube – Premium, XiMAD
Can Knockdown 2, Infinite Dreams
Gem Miner: Dig Deeper, Psym Mobile
Jet Car Stunts, True Axis
Jewellust, Smartpix Games
MiniSquadron!, Gray Fin Studios
Roboto, Fenix Fire Entertainment
Stupid Zombies, GameResort
Tank Hero, Clapfoot Inc.
Tic Tac Toe Glow – Free, mobivention
Trial Xtreme, Galapagos
Wisp, Triolith Entertainment, AB
X Construction, CrossConstruct

Game developers interested in using OpenFeint in their games should visit OpenFeint.com/Developers for more information.