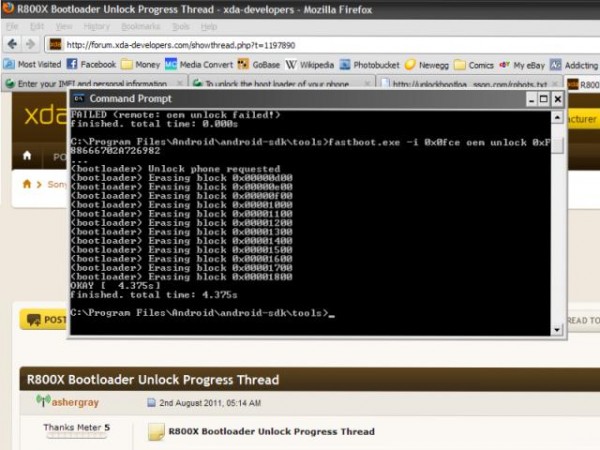 The long wait may be over for Verizon Xperia PLAY owners.  The device may have finally been unlocked and rooted thanks to XDA member ashergray.  He's claiming to have a method that will be unveiled tomorrow and has provided screenshots of his successes for the time being.  The top one is apparently the unlocking process, but you'll also see screenshots showing proof of root below – something that had not yet been accomplished either.  
These are exciting times for a device that had been neglected on the bootloader unlocking front by both Sony Ericsson and Verizon.  The GSM variants all have unlockable bootloaders, but for whatever reason (we can probably guess why), the CDMA version was left locked.  So much for that.  +1 to the dev community again.
Oh, and I said "possibly" in the title simply for the fact that the instructions are not out and we have no other confirmations of this method working.
You will want to follow this XDA thread for instructions.
Cheers PouxOnU!