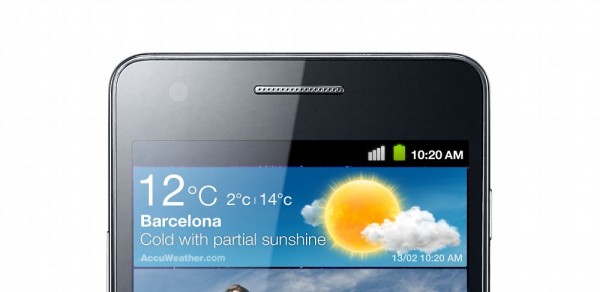 Verizon is preparing a phone called the Samsung Stratosphere that could be one of their big 4G LTE releases while we await the arrival of the DROID Bionic.  There aren't many details to link to the device at this time, but we do know from our sources that the device will be 4G LTE and that it's looking like Big Red expects it to make a significant splash.  Could it be the Samsung slider that was pictured a few weeks back?  More than likely, but man are we hoping it's not.  I think it's fair to say that almost all of us are praying to some higher authority that this device turns out to be the Galaxy S II.  Unfortunately, I have no details to confirm either way.
We should also remind you that Motorola CEO Sanjay Jha made a pretty bold statement last week about his device being the first dual-core 4G LTE phone on the planet.  If the Stratosphere is indeed the Galaxy S II, then chances are we won't see it in August.
And to give you further proof that this device is indeed on the way, we've spotted the support page for it that has been created well ahead of time.   

This is the page you are redirected to on Verizon's support site when you attempt to visit say verizonwireless.com/stratospheresupport.  The page has clearly been created, but is no longer available or hasn't been populated yet to the public.  The DROID Bionic has a page like this, as does the DROID3, and LG Revolution (until a few minutes ago anyway).  Verizon creates these for all new devices, so when we were redirected to an official Stratosphere support page, we knew that it wasn't just a code name.
And to see what a page looks like on Verizon's site when it doesn't exist at all and there is no redirect, we have attached another picture for you:
Hopefully that made at least a little bit of sense.  What we know for sure, is that a device called the Stratosphere is on the way and that it will more than likely be Verizon's next 4G LTE device.  We just have to hope that it's not a rehashed version of the Epic 4G and will instead be a device to consider.
Oh, and not that this really means anything, but Samsung did launch the Galaxy S II into the "stratosphere" back in June.