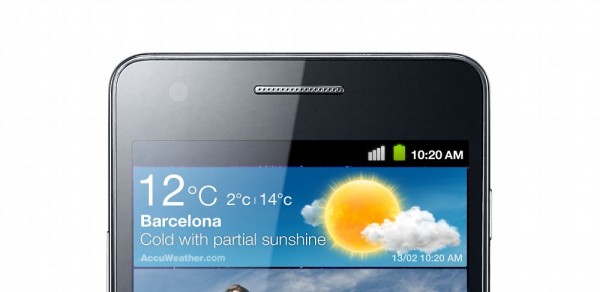 I know what you are thinking, "Where the hell are you getting this idea from?"  We're just putting two and two together here, folks.  Our CEO friend Sanjay Jha just said on Motorola's Q2 earnings call that his DROID Bionic will launch in September as the first phone on the planet that has both dual-core and 4G LTE parts.  Since we all know that the Galaxy S II has a dual-core processor, that would lead us to believe that the device will either not launch in August or will be 3G-only.
Disappointed?  Me too.  Now, obviously Jha has no affiliation with Samsung, so they could come out and surprise us all in the next few weeks.  However, calling his device the "first" is a pretty bold statement that a person in his position would not make unless they had pretty solid knowledge of the future.  If Moto had any idea that Samsung were going to swoop in and steal that title, I doubt he would have said such words.
Update:  As many of you are pointing out, Jha also said the same thing with the XOOM and we know what happened there.  I will just say that I would be incredibly surprised to see him not deliver on such a statement the second time around.  They already have investors and analysts questioning their position in this industry – it wouldn't be in their best interest to make bold predictions like this at this out point without fully expecting to deliver on them.
So you know though, Samsung has an earnings call in just a few more hours – maybe we'll find out something juicy then.  And I don't know about you guys, but I'll take a push to September just to make sure the device is 4G.
Stay tuned…
Cheers to @capn774 for pointing this out!