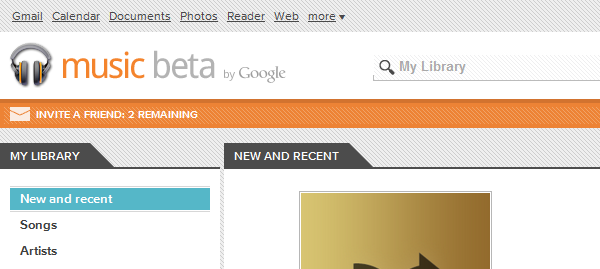 Google Music (or Music Beta by Google) is flat out awesome.  In its current state, members are allowed to upload their entire music collection (20,000 songs) at no cost and then stream it through their Android devices or computers as much as they'd like – unlimited, really.  The only problem has been a lack of an invite system since the service is not necessarily wide open for everyone to join.
Today, they have sort of changed that by allowing each user (well, except me for some reason) the option to invite 2 friends.  Once you login, you should see a new note under the "music beta" logo with a number for how many invites you have left.  Might want to be picky though, two isn't a large number and I'm sure you have plenty of friends who would like to get in on this win.
Cheers to everyone who sent this!