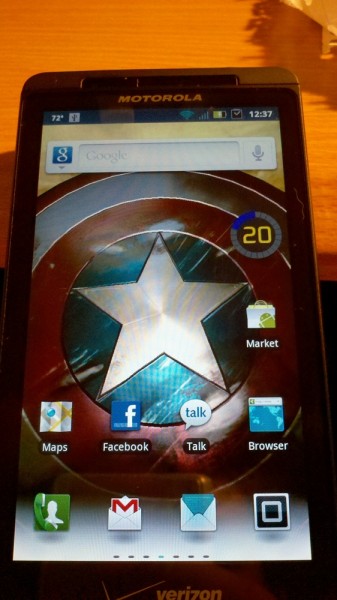 The DROIDX2 Gingerbread update is only rolling out to members of Motorola's soak test at this time, and we've got a first look at it thanks to the amazing group of readers we have here at Droid Life.  Verizon's support tweeted yesterday that the update was rolling out, but we haven't heard from anyone not in the test group that has received it (that includes our device).  The full rollout will likely begin some time this weekend assuming there are no major bugs found during this initial test.
So what do we have inside?  Well, it's only Android 2.3.3 which means that you won't see the fancy new 3D-esque Blur or lockscreen that can be found on the DROID3 and DROID Bionic.  It did update the icon set to match those two devices, but for the most part, will look exactly like the previous version of blue Blur that you all had on 2.2.2.  Gingerbread though, is unbelievably good.  You'll more than likely notice immediately that your phone is faster and more stable thanks to the tweaks that have been made by the Android team.
Below, we have a benchmark, the About screen and a couple of additional looks to tide you over until the mass rollout starts.  
Cheers D, R and everyone else!