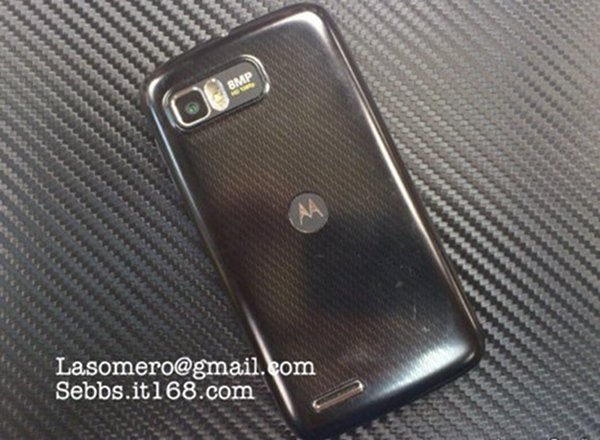 Remember just a few weeks ago when a photo was found on Flickr to have been taken with a Motorola DROID HD?  That phone may have just surfaced overseas in a massive gallery as ME865, but sporting an AT&T logo and looking a heck of a lot like the Atrix.  The blog that posted these or at least is analyzing them, claims that this device is the DROID HD (except that we know DROID is exclusive to Verizon) and will sport a 720p HD screen (720×1280 resolution).  Yowzaz.  The screen certainly looks massive and almost has a bubble look to it, but there really is no way to tell if it's 720p or not.
So what else do we have?  For one, no more fingerprint scanner.  (Was anyone actually using that thing anyway?)  The device will also have a pumped up 8MP camera that shoots 1080p (just like the Bionic and DROID3), HDMI-out, and the newest version of Blur (just don't call it that).
The big news here though, is clearly that screen.  Could this really be one of the first HD screens on a smartphone?  We saw a benchmark earlier suggesting that HTC has one in the works called Vigor, so maybe this is about to become the norm?  And what about Verizon customers who are about to buy the Bionic?  Should we expect another variant to head to Big Red in 2011?  Lot's of questions.  You guys give me the answers.
Update:  We see that a number of you noticed that there is a weird watermark of some sort that says "Sony Ericsson" and are assuming that they are fake.  While we won't ever 100% know, we're pretty sure it is a watermark for the original forum that they came from.  The watermark moves in each photo.  The images more than likely originated at this forum which is a Sony Ericsson forum, hence the reason for that logo on there.
Full gallery below.  
Original set of pics found by Unwired View.  We kept digging though and found this DROID HD stuff here.