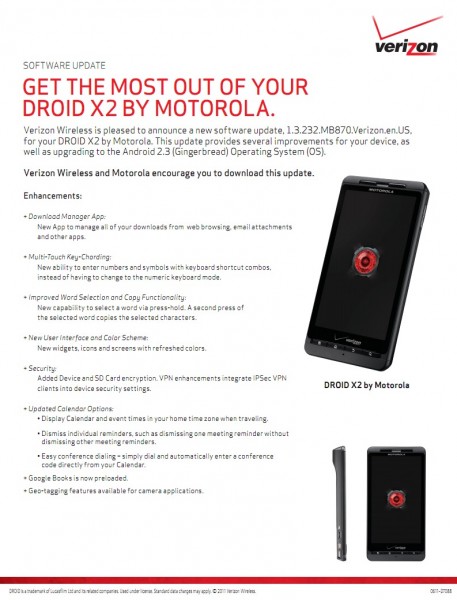 The soak test for the DROIDX2 and its Gingerbread (Android 2.3) update started at the end of last week, so seeing the official documents for it on Verizon's site today should mean that it passed.  It's also looking like the DX2 will receive the same version of Blur that can be found on the DROID3.  This would be the newest version that comes with fancy 3D animations and additional tweaks to make it much more appealing to even Android addicts like myself.  You can click on both the image up top and the one below to see the full changelog.  It's definitely packing in a ton of bug fixes along with those UI enhancements.
*Note – I just checked my DX2 for an update and nothing was there.  Could be a day or two away still.
Page 2 after the break.  
And the old Blur changing into the new Blur (check out the icon set):