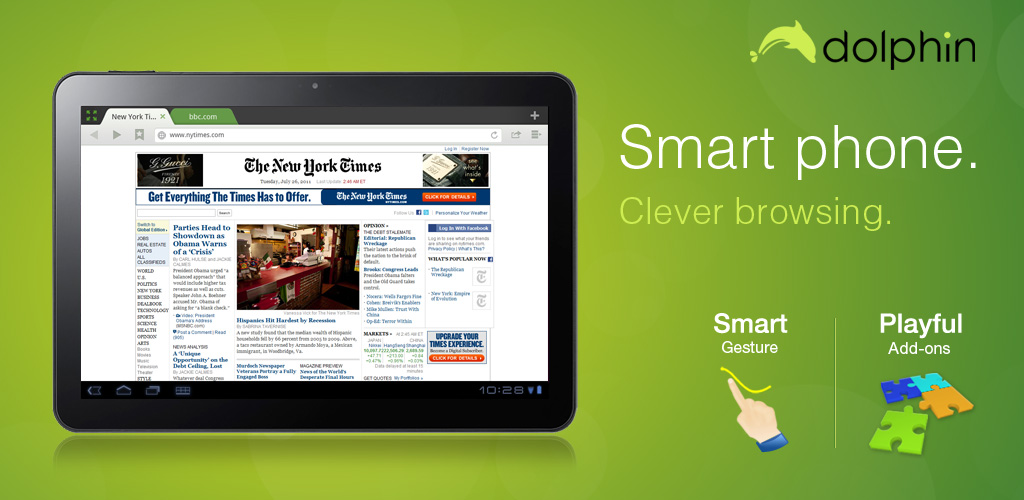 The folks over at Dolphin just released the tablet version of their incredibly popular 3rd party Android browser titled, Dolphin Pad.  It's free, has tabbed browsing, gestures, add-ons, multi-touch, swipe-able sidebars (bookmarks and current tabs), quick User Agent settings, themes, on-demand Flash, and so much more.  I'm not the biggest fan of the stock Honeycomb browser with all of its glorious lag and stuttering, so this couldn't be more welcomed.  After just a few minutes of time with it, I'd be willing to say that the Dolphin team has put together another winner.  
Market Link | More Info
______________________
Some of our best videos.