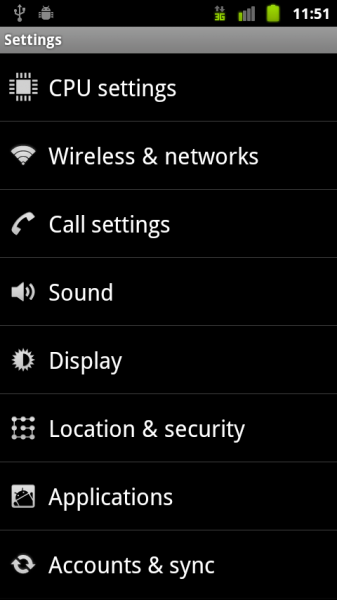 Peter Alfonso is a man well known for keeping our old favorite Motorola DROID, aka "OG" (we started that) alive and kicking. He is still making this phone his main priority and is releasing a new build of Android 2.3.4 Gingerbread for the 550 MHz processor rocking relic. So all we can do is thank him a million times over for dedicating all his time to this project and making this phone more up to date than carriers would have ever expected. 
For Original DROID Devices Only!
Download: GPA16
Download: Secret CPU Toolkit Zip (Adds CPU Settings straight to the Android settings menu)
Instructions: Place the zips on the root of your SD Card – Flash in ClockworkMod Recovery.
The ROM includes all the new Google goodies. The new Market, and also Google Talk with video capabilities. Hope everyone enjoys the new ROM, and as always, please let us know below in the comments if you run into any issues.
For more info, changelog, check out Pete's Blog and follow him on Twitter!