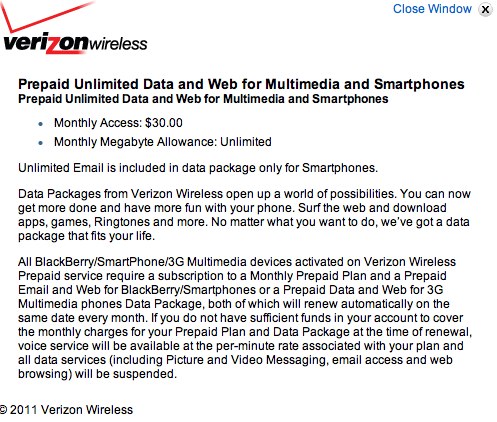 We're now 1 full week into Verizon's new tiered data plan era – how is everyone doing?  Any prepaid users in the building?  We just wanted to point out that you will also be able to bathe in the unlimited lake for the foreseeable future along with smartphone customers that locked in prior to July 7.  According to Verizon's site, prepaid unlimited data for smartphones is locked in at $30.  Can't help but smile at that news.
Cheers Gustafson!
______________________
Some of our best videos.