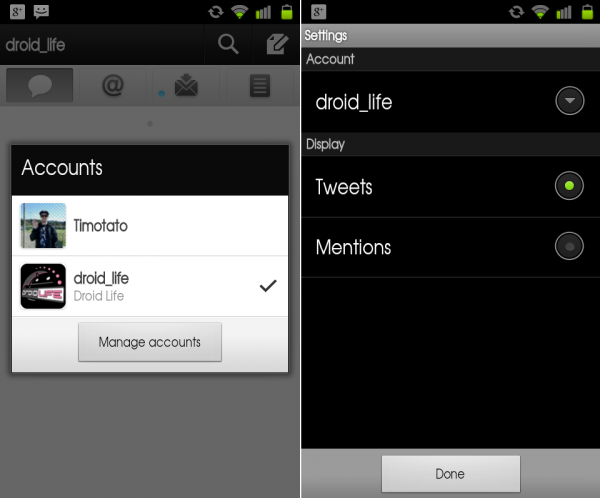 The official Twitter app in the Market has been updated, and it brings along some much needed features. Multiple account support, push notifications, and much better widget options. Looks like they're finally catching up to all the other 3rd party Twitter apps.
With the widgets, you can now have it show either mentions or tweets, but I still feel they should both come in one widget (like LauncherPro's), but this is better than nothing. Is anyone rocking the official Twitter, or does everyone use a different client? If you want to learn more about the update, head over to Twitter's blog.
Cheers kaufkin, picolas!