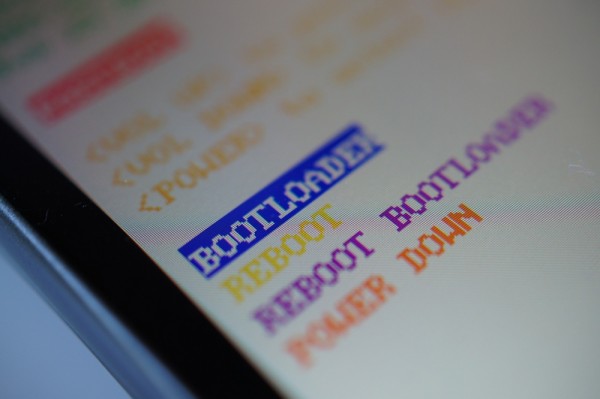 When HTC's CEO took to Facebook back in May to make the shocking announcement that they would never again lock a bootloader, we were excited to a point – I say "to a point" because there was never a mention of a Verizon device like the HTC Thunderbolt or Incredible 2.  While both devices can now be unlocked thanks to the great developers in the this community, we still felt like owners who purchased these phones should be a part of the equation, just like the EVO 3D and Sensation 4G.  We also wanted to see a Big Red device, simply to know that their future HTC devices won't be locked down like a frickin' military base.
It's now looking like we may see some love down the road if any of these fall under the "other devices"  category mentioned in this latest update on HTC's bootloader policy…  
**UPDATE 7/10**

We wanted to provide an update on HTC's progress with bringing bootloader unlocking to our newest phones. We know how excited some of you are for this capability, and we've put significant resources behind making this change as soon as possible. While we wish we could flip a simple switch and unlock all bootloaders across our device portfolio, this is actually a complex challenge that requires a new software build and extensive testing to deliver the best possible customer experience.

We're thrilled to announce today that software updates to support bootloader unlocking will begin rolling out in August for the global HTC Sensation, followed by the HTC Sensation 4G on T-Mobile USA and the HTC EVO 3D on Sprint. We're in the testing phase for the unlocking capability now, and we expect it to be fully operational by early September for devices that have received the software updates. We'll continue rolling out the unlocking capability over time to other devices as part of maintenance releases and new shipments.

HTC continues its commitment to unlocking bootloaders and supporting the developer community. Because of the importance of this community to us, please expect an update on this about every few weeks as we make progress toward launch. Thank you for your patience and continued support!
What do you guys think?  As you may have noticed, both Verizon and AT&T are not mentioned as having devices that will receive the initial roll out of this new bootloader update.  Could be because neither have a true "flagship" HTC device at the moment, but we also know that T-Mobile and Sprint are probably the most "dev-friendly" carriers on the planet.
Will Verizon or AT&T ever release a phone with an unlockable bootloader?  AT&T had a Nexus One, but hasn't come close since.  Verizon has only had the XOOM and never an unlockable phone, so what are our chances?
Via:  Facebook
Cheers Adam and everyone else!