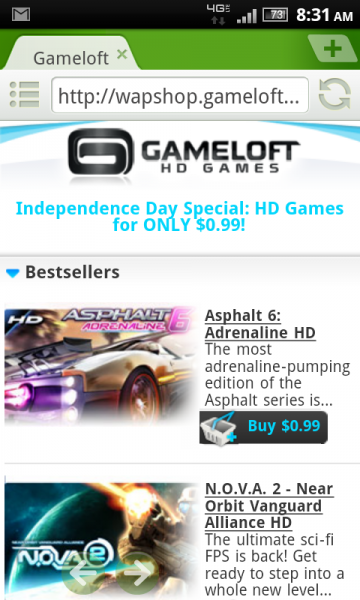 Gameloft announced a semi-new promotion last night for the U.S. that includes 6 of their HD titles for just $0.99.  They haven't exactly said how long this will run, so we'll simply suggest that all of the gamers in the building hit up the link below to see which games are popping up as compatible for their devices.  On my Thunderbolt I'm seeing N.O.V.A. 2, Dungeon Hunter 2, and Asphalt 6, but most of us know by now that not all Gameloft games are available to all phones – so you could see something different.
Buy.
Cheers Manny!
______________________
Some of our best videos.