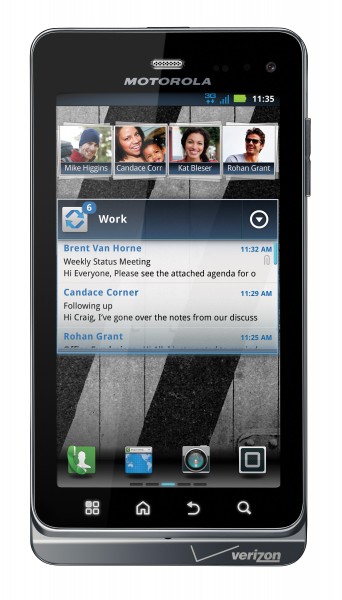 That was quick, right?  With the DROID3 shipping early to those that put in orders last week, it was only a matter of hours really, before the system dump was pulled for all of you to enjoy.  Below, we have links to the full system dump which includes all of the D3-specific apps like Zumocast and MotoPrint, but you'll also find the boot animation, ringtones and wallpapers.  Enjoy!  
Full System | Media (boot animation, ringtones, etc.) | Wallpapers
(Interesting note – wallpaper on the right was titled "bionic.")
Cheers Raj!