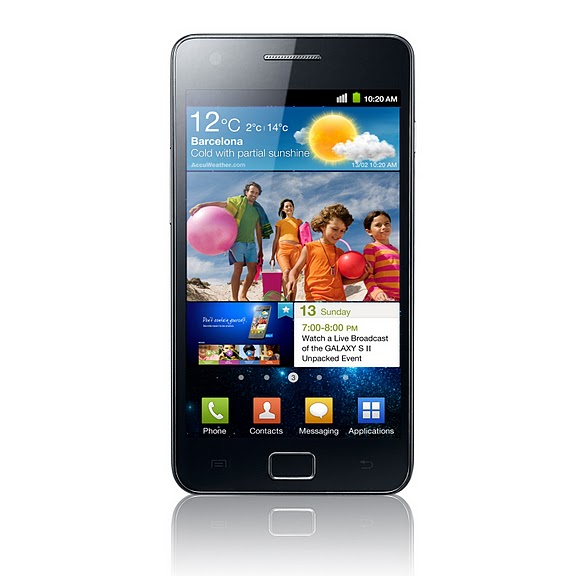 File this one away as a giant rumor, but according to Korean insider Chosun Ilbo, the Samsung Galaxy S II hasn't made it to the U.S. yet because negotiations with carriers have "dragged" on longer than expected. They also speculate that part of the delay is because carriers like Verizon and AT&T tend to favor products made by Motorola and HTC, who apparently know how to make products that work "best with the American mobile protocol CDMA."  Wait what?  Ok, this is where we start to cut this rumor off, because not every carrier in the U.S. is CDMA (Hello AT&T and T-Mobile?).
As you all know by now though, the Galaxy S II is a beast (our hands-on) and has sold in the millions in just a couple of months, even without being available in the U.S.  It's specs basically crush any other phone at this time and has quickly become one of the most talked about and anticipated phones on this site.   However, there is definitely something that has been holding it back from landing on our shores, and one could argue that it has something to do with carriers wanting to differentiate the product much like they did with the original Galaxy S phone.  Remember, each carrier had its own special version of the Galaxy S, so we wouldn't doubt it if U.S. carriers were trying to push for a similar deal again this year.
With each sporting different "4G" networks, we wouldn't doubt it if the need for radio swapping of some sort has made its way into these "negotiations."  After all, why would Samsung or these carriers want to release such an impressive phone that would only run on old data connections?  Well, I guess that argument doesn't fit with AT&T since the phone is already primed for their HSPA+ network.
It's a frustrating situation knowing that a big piece of the rest of the world has had access to the phone for some two and a half months while we all sit here waiting impatiently.  I just hope they figure something out in the next couple of weeks, because the DROID Bionic will be here in August and that other really popular phone maker has something planned for September.  Samsung easily could have stolen half of the summer had they made the SGS2 available in July, but there are no signs of that happening.
Oh, and to add a little shine to this story, we thought we'd let you know that our review of the Galaxy S II will be out today!
Via:  Chosun, GottaBeMobile
Cheers Matt!