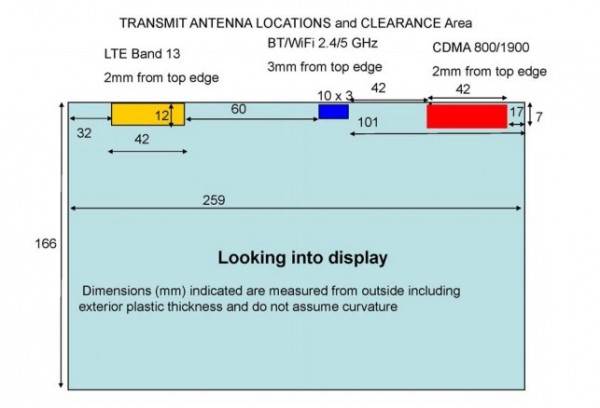 Could a new version of the Motorola XOOM with built-in 4G LTE have cruised through the FCC this week?  It certainly appears that way, only it has slightly different dimensions than the original which means Moto may have something up their sleeves.
The original LTE-lacking XOOM is 249.1mm by 167.8mm, yet this new one is 259mm long and 166mm wide.  So it's slightly longer, but shorter?  Could this be the tablet that we first spotted in this Verizon commercial?  Or could it be the "XOOM 2" that popped up over at Moto's site a couple of months ago?  Maybe it's just the "XOOM LTE" that received it's MAP (minimum advertised price) back on June 19 alongside the DROID3?
Whatever it is, we're thinking that it's going to be here very soon.
Via:  FCC, Wireless Goodness
Cheers to everyone who sent this in!