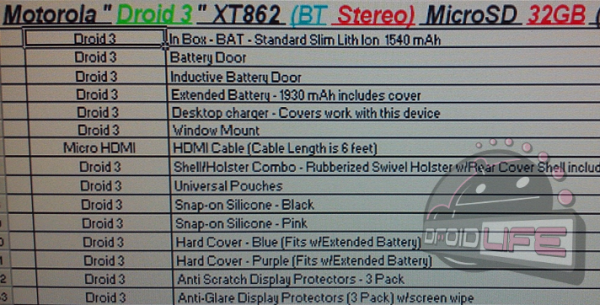 The Motorola DROID3 is no longer a secret since we've seen a variety of pics, reviews and announcements for it as the Milestone3 in China, but we still weren't sure about accessories.  Well, we are now.  According to our homies at Verizon, we should see all of the goodies you had hoped for including an inductive wireless battery door, an extended battery (1930mAh), multimedia dock and a window mount.
All signs are pointing to us being just a week or two away from a launch.  We were told a while back that July 7 would be a pretty good bet, but others are hearing the 14th.  Talk behind the scenes has definitely ramped up, so I wouldn't doubt it if we see something official very soon.
Cheers ___!
______________________
Some of our best videos.