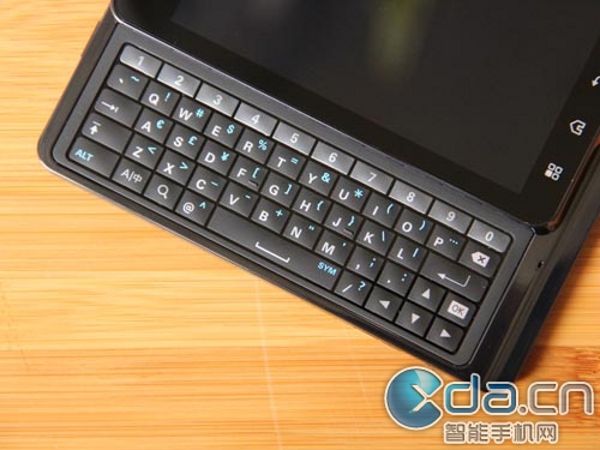 The Motorola DROID3 has popped up quite a bit in recent weeks, but today's appearance as the "Milestone3" may be the most significant.  Overseas site xda.cn, got a hold of this non-American version and put it through an entire review; giving us one of the best looks at this still unannounced device well before it will see a store shelf.  As many of you know, the Milestone is normally the same exact device as the American DROID, but at times with different radios and a slight tweak here or there.  This device however, matches up exactly to what we've been hearing and seeing for the last month or so – is that necessarily a good thing though?  
First, let's look at a gallery of photos of the device to get you familiar with it.  We have confirmations on the 4″ qHD screen, HDMI out, 8MP rear camera (1080p video), VGA front camera, 5-row keyboard, lack of physical camera button, neat new slanted lip, and 1500 mAh battery.
A couple of camera shots with the new 8MP camera (click to enlarge):
Benchmarks and system info (dual-core OMAP 4430 processor):
A quick look at that new version of Blur again:
And the worst news to come out of this review is the fact that the device sports the same garbage pentile screen as the last few Motorola devices including the Atrix and DROIDX2: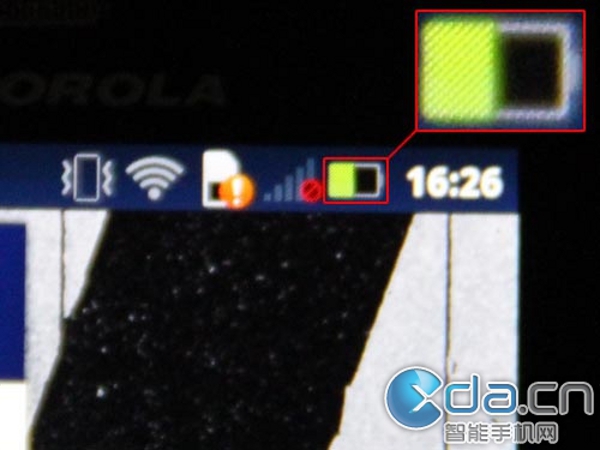 So what did they have to say of the device overall?  To put it plainly, this thing doesn't even compare to the Galaxy S II or HTC Sensation in their opinion.  The 512MB of RAM isn't enough to compete with the big dogs and the pentile screen is a killer.
In my opinion, the device looks stellar and I don't completely hate the new Blur all that much, but to see Moto skimp on the RAM like they did on the DX2 and continue on with these really poor pentile screens is just a disappointment.  Many of you have already passed on this device because it lacks 4G LTE, but after reading this you should really be worried about the state of the DROID Bionic.  4.5 inches of pentile?  Yikes.
Via:  xda.cn
Cheers BSweetness!