Training has started for Verizon's employees on the DROID3 and well, there are absolutely zero surprises to point out.  After being announced in China as the Milestone3, all of the specs you will see below were already known including its dual-core processor, 4″ qHD screen, and global capabilities.  It'll have dual cameras as expected, a ton of bloatware, Swype, and Android 2.3.  Again, everything we've known for quite some time now.
If there was one surprise though, it would probably be the little note in there about it only having 16GB of internal storage and an empty SD card slot.  Of course, it will still support 32GB worth of removable storage, but this will be one of the first times that we have seen a U.S. device without an SD card of some sort pre-installed.  I say U.S., because my unlocked Galaxy S II from across the Atlantic only had internal storage until I slapped a card in it.
What do you guys think?  Were you hoping for a reference to an unlocked bootloader?  Confirmation on that will likely come much closer to release.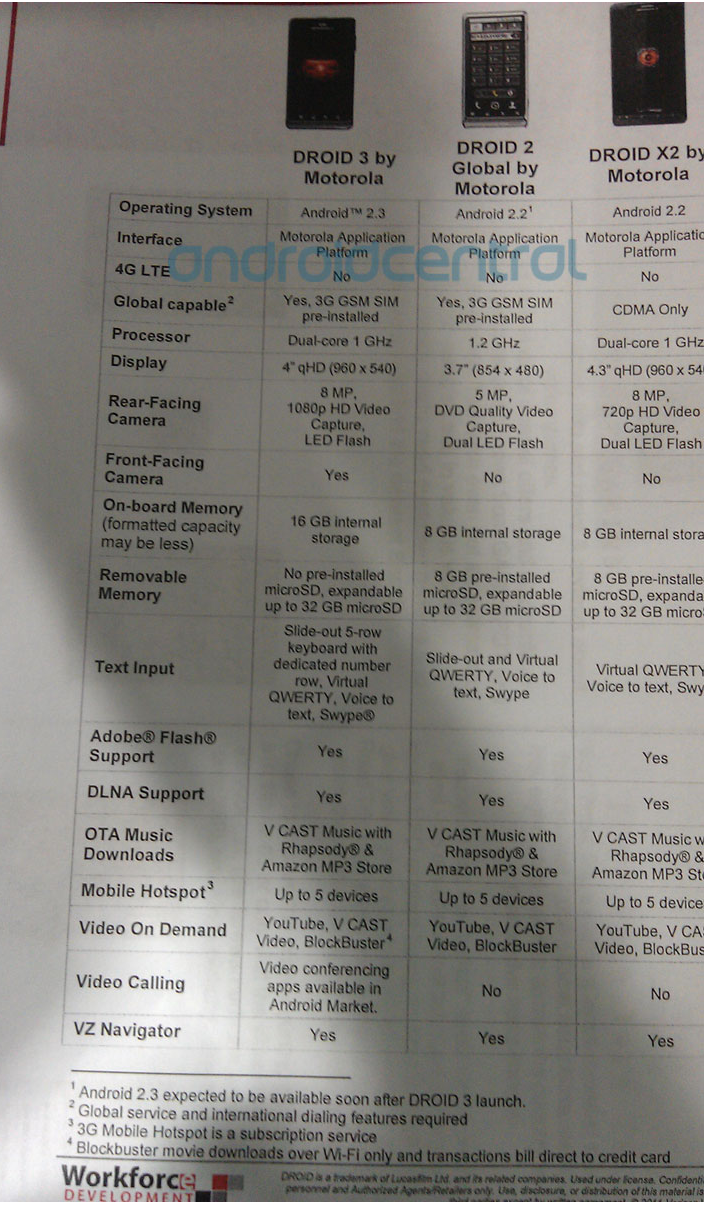 Via:  Android Central