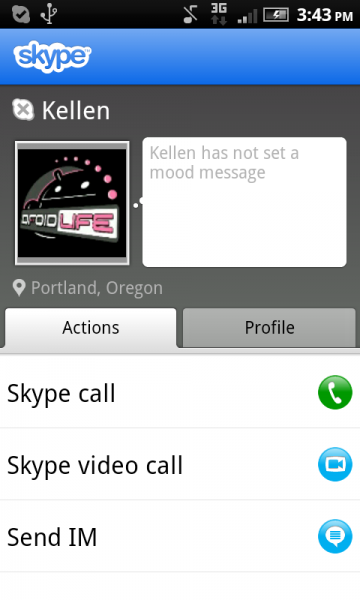 Skype with Video was finally announced this morning, but the HTC Thunderbolt was unfortunately missing from its list of supported devices.  Thanks to our buddy 0mie though, Tbolt owners are now semi-supported.  Our devices are all running Android 2.3 (which is a requirement according to Skype) and work flawlessly, but  that doesn't mean 2.2 phones will work.  So to those of you unrooted, stock and on 2.2, please test the file below and let us know if it works.
Download:  TBolt_GB_Skype.apk [mirror]
And let's not forget that the 2.2 Skype with Video that we leaked should still work.
*Works on Galaxy S II, Charge, EVO3D, Sensation and Thunderbolt running 2.3.
Cheers 0mie!