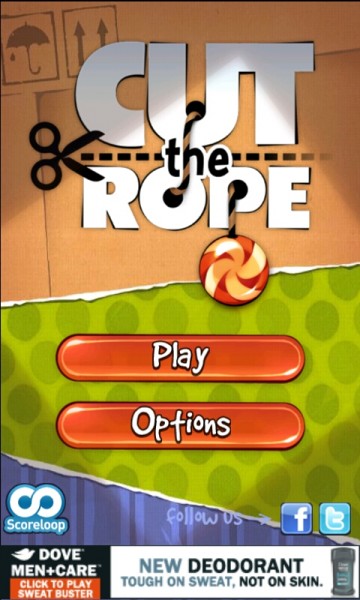 So much for that big Friday surprise, right?  We just got done reporting that Getjar will be the first to have Cut the Rope starting tomorrow, but they've already posted it up at this link.  And if you don't feel like heading there, we've posted the .apk file below.  The version we have is for the DROIDX though, so depending on the screen resolution of your device, you may want to still head over to Getjar.
Download:  cuttherope.apk [officially from Getjar]
Cheers @jonathan_shell and @cheeltun!