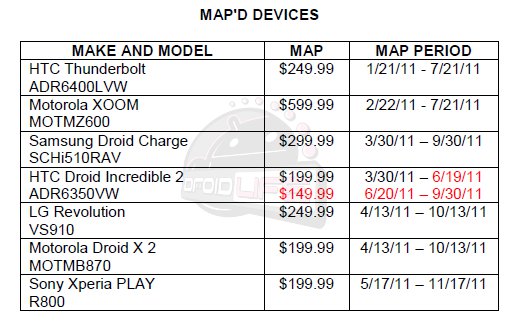 In the post we released yesterday with information on the DROID3 and XOOM LTE landing on Big Red's MAP list, there was also mention of the Incredible 2 seeing some sort of a pricing update.  And according to the updated MAP (minimum advertised price) list that was just sent to us from our friends at Verizon, that update appears to be a price drop of $50 that goes into effect today.
After quickly checking out VZW's site, it indeed appears to be available at just $149 right now.  Not a bad deal at all for one of the only phones we've truly enjoyed over the last 3-4 months – our review can be found here.  If only someone could find permanent root and HTC would unlock its bootloader…
Cheers ___!
______________________
Some of our best videos.