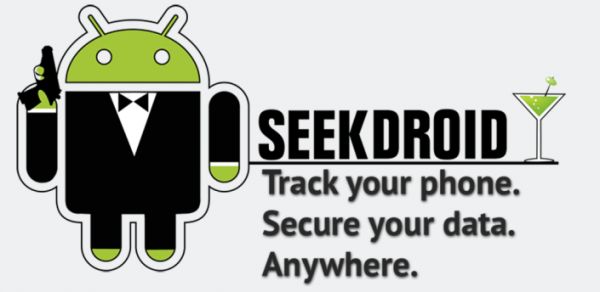 SeekDroid is not the Amazon App of the Day, but it's definitely free for a limited time and we wanted to make sure that you didn't miss it.  As one of the more popular paid Android apps (10-50K Market downloads), SeekDroid normally runs for $.99 and can help you locate, lock, and destroy anyone that manages to steal your device.  OK, the destroy part may be stretching things, but it can remotely turn on your GPS for location, activate an alarm, retrieve missed calls, remote wipe both internal and SD storage, and seriously, so much more.  While we're not big fans of things like anti-virus apps on Android, we are fans of protecting devices when they have been lost and this is one of the best.  
Update:  So I think we're all a little confused.  When you head to the app page, it's showing as $.99, but if you head to amazon.com/appstore you can clearly see at the top that it is supposed to be free.  Please let us know if it is charging you.  Also, if you are finding a way to get it to appear as free, please let the rest of our readers know in the comments.
Update 2:  For those that aren't seeing this, here is a screenshot that I took of the Amazon site within the last minute:
Update 3:  Looks like it may not be free because Amazon updates their pricing hourly?  Whatever they are doing, they need to update their damn main page because this has quickly become one of the most annoying app posts in the history of Droid Life.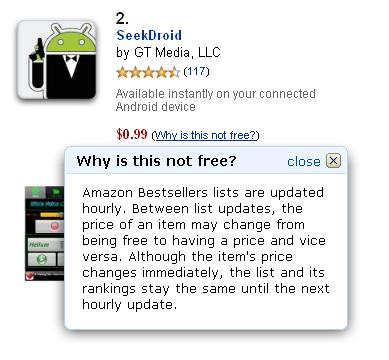 Update 4:  Amazon may be willing to issue you a refund if you were charged for this app as is stated below from one of our readers.  That same reader also learned from their support team that they are looking into the issue which we're hoping means it'll be resolved and set to "free" again within the hour.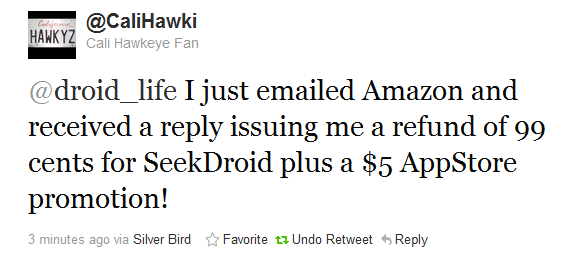 Update 5:  SeekDroid should be free again!
Cheers Darren!