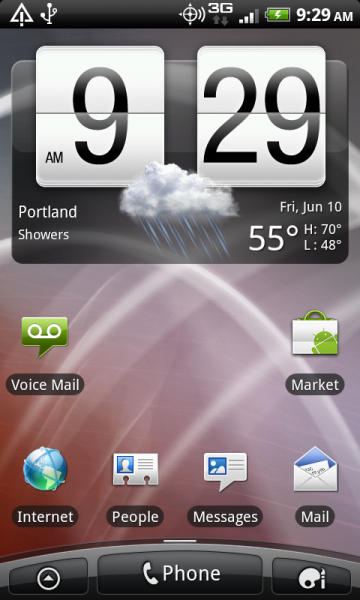 Earlier in the week we received the new radio for the Thunderbolt which will accompany the MR2 update that is scheduled to be released by Verizon in the next couple of weeks.  And when we say "MR2," we're talking about the update that will fix all of the random reboot problems that many of you have experienced after taking the MR1 update from a few weeks back.  Today though (thanks to Chingy and TeamAndIRC), we have the full MR2 RUU for non-rooted users to run and a set of ROMs based off of it for those with root to flash.
We're still waiting on an official changelog from Verizon, but as you can see from the screenshot above, they have finally included the ability to turn off 4G without having to load up a separate app.  
*Note 1 – Rooted users, DO NOT try to flash the RUU or you will brick your phone.
*Note 2 – Non-rooted users, the RUU will wipe everything from your phone.
*Note 3 – Rooted users, you will need the new radio.  [Instructions]
Download (non-rooted users):  Full MR2 RUU
ROM Download (rooted users):  Flyweight (deodexed and debloated) | PlainJane v3 (stock rooted)
Instructions (non-rooted users):
Download the full RUU from above, and re-name it to PG05IMG.zip
Place PG05IMG.zip on the root directory of your SD card (not in a folder).
Turn off your Thunderbolt.
Holding Volume Down and then Power simultaneously until the phone boots into the bootloader.
The file should begin flashing the update immediately.
Wait, up to several minutes, for your device to reboot.
Instructions (rooted users):
Flash the new radio we've listed in "Note 3."
Download one of the ROMs from above and place it on your SD card.
Boot into recovery from ROM Manager.
Create a backup.
When that has finished, "install zip from sd card" and choose the ROM you downloaded.
Install it and enjoy a stable device.
Let us know in the comments if you run into any issues.
Via:  Android Police