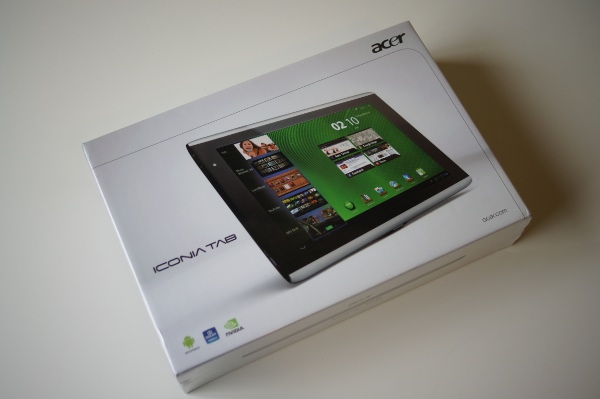 Update:  Winner chosen here!
Day 3 of Reader Appreciation Week is here and we're ready to give away another Honeycomb tablet to one of our amazing DL readers.  This time we've got the Acer Iconia Tab, a 16GB, Tegra 2, dual-camera, WiFi beast that many people have been sleeping on.  We all know that the Asus Transformer and XOOM are top notch, but the Acer hasn't been getting enough press, which is a shame.  The device is easily rooted with Gingerbreak, is starting to build up quite the following in various forums, and should get Android 3.1 in June.  So who wants it?  
To enter you must do one of the following (U.S. residents only again):
1a.  Follow us on Twitter and tweet the following:
Win an Acer Iconia Tab from @droid_life! Details here – http://goo.gl/RS1wt #dlacer #android
1b.  In the comments, remind us why Android is in your life.
2.  The entry period will run from today (May 25) until tomorrow (May 26) at 2PM Pacific.
3.  A winner will randomly be chosen and notified.  They will have 2 days to respond.
Good luck everyone!
And be sure to keep up with all of the action Tato has going on over at the Facebook page.  We've got all sorts of extra goodies to continue to give away.  Three full days left of giveaway madness…everyone holding up OK?