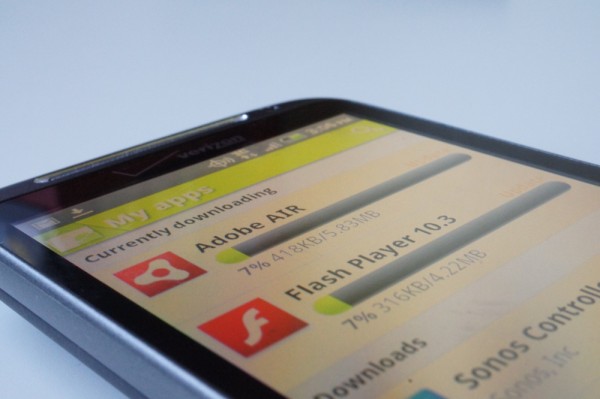 Both Adobe AIR and Flash 10.3 should be prompting you to update any minute now.  Neither appear to include anything critical, but it's always good to stay up-to-date on these things, right?
AIR changes:
AAC audio will now decode and play back correctly on Android 2.3 (Gingerbread) devices.
Ghosting and green artifact issue now fixed on Android 2.2 devices with the NVIDIA Tegra2
Flash 10.3 changes:
Adobe Flash Player 10.3.185.22 includes security enhancements described in Security Bulletin APSB11-12
Market Links: Flash 10.3 | Adobe AIR
Cheers Adam and @yisroelg1!