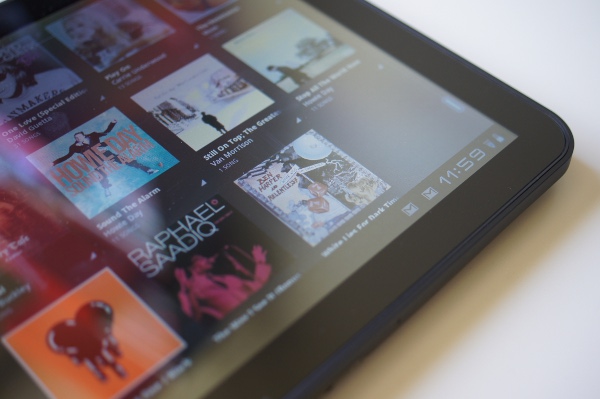 On day 1 of Google I/O, we were told that Verizon Motorola XOOM owners would be receiving an invitation to their new Music Beta by Google service and are apparently delivering on that promise starting today.  The email below was just received by one of our readers…
Hello Motorola XOOM user,

We'd like to tell you about some changes to the Music player on your tablet. The latest app update now supports Music Beta, a new service from Google. As a Verizon Motorola XOOM user, you've been extended an early invitation to beta test this service.

Music Beta lets you store your personal music collection online and access it instantly without the hassle of wires or syncing.
Enjoy your music anywhere — listen on any web browser, your Motorola XOOM, or any other device running Android 2.2 or higher.
Save your favorite albums, artists, and playlists on your smartphone or tablet so you can keep listening even when you're not connected.
Create your own custom playlists or build them automatically from a single song.
To get started, click the button below and sign in with your Google ID:

Get Started

Regards,
The Android Team
We've been told that the link provided in the email isn't working at this time and still just shows a "thanks for showing interest" message, but that will likely change before long and as the rollout for these invites really begins.  To check if you are one of the lucky XOOM owners though, head to music.google.com.
Cheers Steven!
______________________
Some of our best videos.