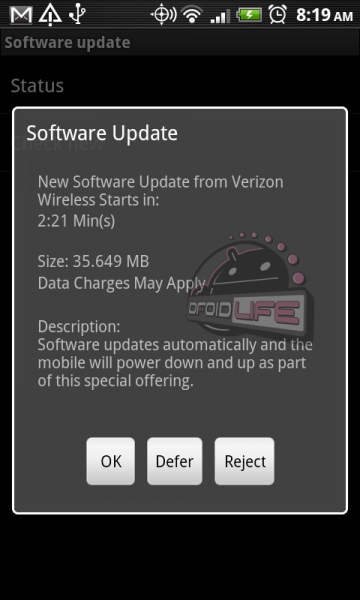 HTC Thunderbolt owners, you may want to head into Settings>Software update and hit the "Check New" button…
This would be the same update we uncovered almost two weeks ago and is also the same one that was cancelled on the day it was supposed to be released to the world.  After updating, you should have a much stronger 3G connection and better GPS functionality.  Feel free to accept it, although we're not sure how that will affect root at this time.
Update:  We thought this was funny.  The Verizon support site for the Thunderbolt claims that the update is rolling out tomorrow…of course we know that's not the case. (Cheers @DroidMatters!)
Cheers George and @snmemx!