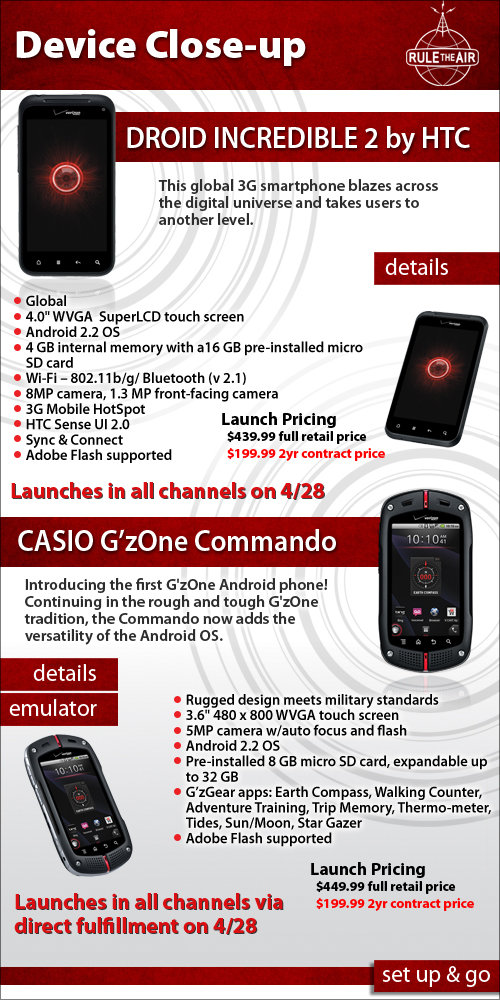 Just 2 weeks ago, one of our astute readers noticed that full retail prices on smartphones at Verizon seemed to have dropped significantly over night, leading many of us to wonder if this was the new pricing model now that 1-year contracts had been eliminated.  Big Red was quick to deny any connection between these lowered prices and their approach to contracts, but it is looking like this new lowered pricing is here to stay.  The brand spankin' new DROID Incredible 2 which comes out this Thursday, will launch at just $439 without a contract, according to the employee flyer you are seeing above.
While many of us weren't excited to see 1-year contracts go, it's hard to be too disappointed in this new approach to full retail pricing.  We may only have two options when buying a phone now, but at least Big Red appears to have met us somewhere in the middle.
Change anyone's mind on the Incredible 2?
Via:  TheDroidGuy