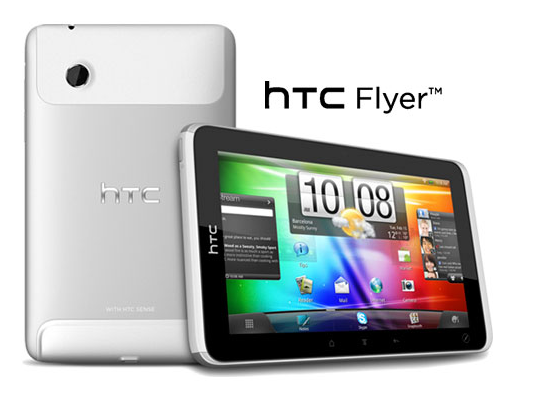 The HTC Flyer is getting closer to that "Spring" release we heard about back in March.  The WiFi-only version of this 7″ 1.5GHz single-core tablet with nifty Scribe technology will go on pre-sale starting this Sunday, April 24 at Best Buy stores for $499.
My feelings over the Flyer are still pretty mixed.  Without Honeycomb, most people are writing this off as a failure, but you can't count out HTC's new version of Sense made specifically for a tablet.  If anyone could do the first tablet skin right, it would be HTC.  Plus, Scribe technology is something we haven't seen on any other tablet including the dual-core beasts.  Oh, and it's damn sexy lookin'.
Anyone interested in the Flyer?  
Via:  Best Buy