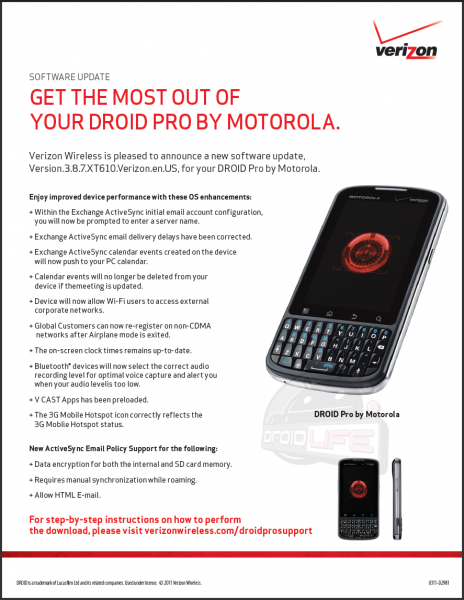 The DROID Pro update that we uncovered last week which brings the device up to Blur version 3.8.7 along with a bunch of ActiveSync fixes and the VCAST appstore, is rolling out now.  Actually, it may have started rolling out yesterday, but the big push is happening today.
Via:  Twitter, Motorola Support
Cheers Nadeem and Christian!