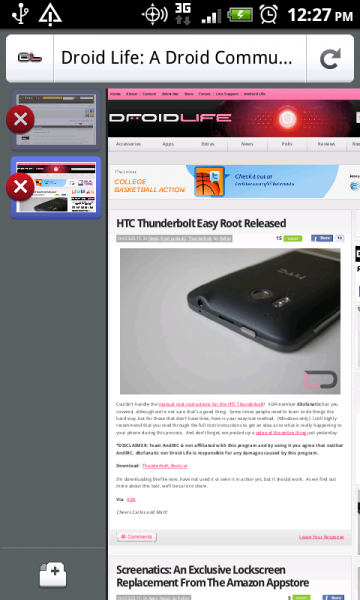 Firefox 4 on Android has finally hit "release candidate" status and is pretty damn awesome when compared to previous builds.  Well, aside from lacking support for Flash that is.  It has speed to compete with any other browser, is no longer riddled with performance hogging bugs, and with its side panels, is one of the easiest to use on the market.  While I'm not a huge fan of Firefox on a PC, I'm definitely a big fan of their mobile version.  
Via:  Mozilla Blog
______________________
Some of our best videos.