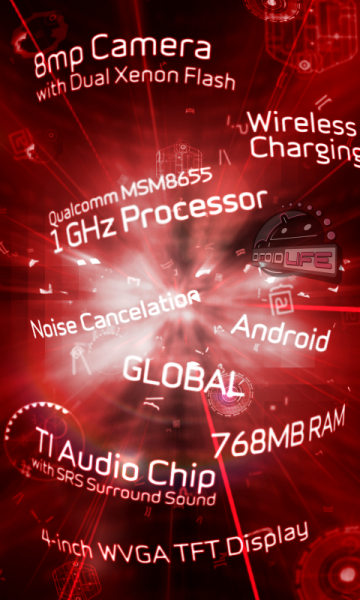 Our buddy @IRONMatt14 has been digging through the Incredible 2 system dump that's in the wild and stumbled upon its boot animation which all but confirms every major spec on the device.  Now, I know that we sort of already have the specs since this device is essentially just the Incredible S that's available in Europe, but it's nice to see them on display through the real device.  We also get another confirmation that the phone will be "global", which is news we broke back in January.
So what do we have?  
1GHz Qualcomm MSM8655 processor (same as the Thunderbolt)
8MP camera with dual-Xenon flash
4″ WVGA TFT display
768MB RAM
TI audio chip with surround sound
Global
Wireless charging
We have to assume at this point that the Incredible 2 is just weeks away.  To see a finalized boot animation with DROID eye in-tact, you know it's close.  Plus, we saw it show up in a Best Buy system just days ago which is never a bad sign.  It's almost exactly the same as the Thunderbolt but has a slightly smaller screen and no 4G LTE radio; it is global though, and probably a lot lighter.  I've been saying this for weeks now – if you are not in a 4G area and won't be any time soon, this is a device you should be considering.
And here is that new boot animation in action on a DROID X:  (download)
http://www.youtube.com/watch?v=DqckrPRC5Hs