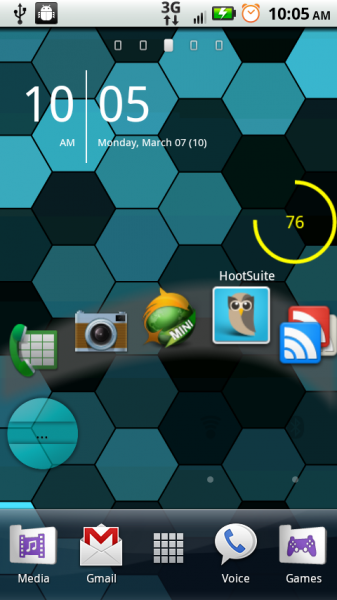 The big trend in Android apps these days seems to be all about quick task/app switching from within another app or task.  The latest to hit the block is a semi-new one called Wave Launcher, which isn't hiding the fact that it's an idea taken straight from WebOS.  Wave Launcher allows you to add 5 of your favorite apps to a "wave" that can be accessed from anywhere using a simple user-defined swiping motion (left, right, or up).  I toyed around with it for a few minutes, was able to set it up in about a minute, switched to my favorite apps from a variety of places, and overall, didn't run into anything that irked me.  I will say that this category of apps is a crowded one especially with much more advanced options like Swipepad and ClutchPad that we've featured before.  Luckily you can set this one up very quickly, so if you decide it's not for you, then you'll be well under the 15-minute refund window.    
Download Link ($.99)
______________________
Some of our best videos.