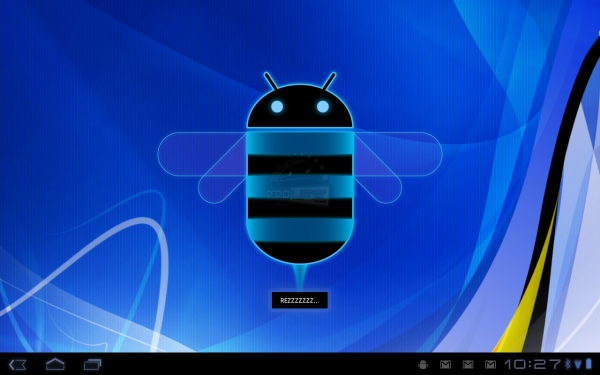 In case you were bored today, we have a little trick for you to perform on your XOOM.  Head into Settings>About tablet and start tapping aimlessly on "Android 3.0."  Give it a good 20 or 30 taps and you should see the Honeycomb Bee pop up with the word "REZZZZZZZ…" shortly after.  It doesn't do anything else, but we thought it might bring a smile to a few faces on this sunny Monday morning.
We've seen this one briefly before from within the SDK, but thought you'd like to know how to replicate it yourself.
Cheers @KyleCole90 and @Peteralfonso!